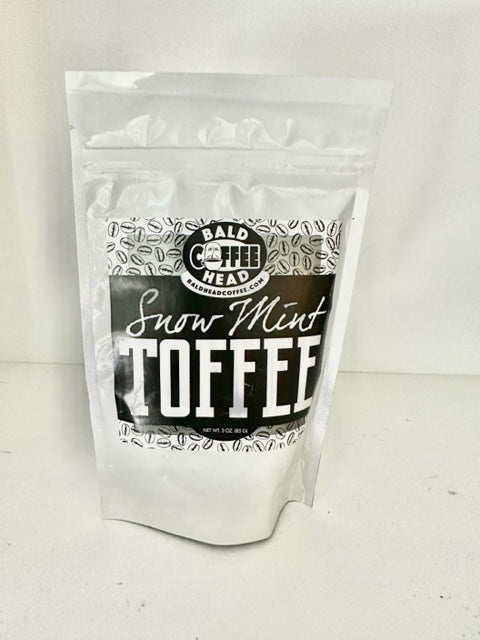 Bald Head Coffee Snow Mint Toffee
Coffee Lover's we have a treat for you ! We blended our Roasted Coffee with rich all -natural dark chocolate for a decadent new way to enjoy bald Head Coffee. Our Delicious Snow Mint Toffee is coated with  Luscious white chocolate and finished with a decadent dusting of natural crushed peppermint . Yum !
We offer this amazing treat just during the holiday season.
3 ounce