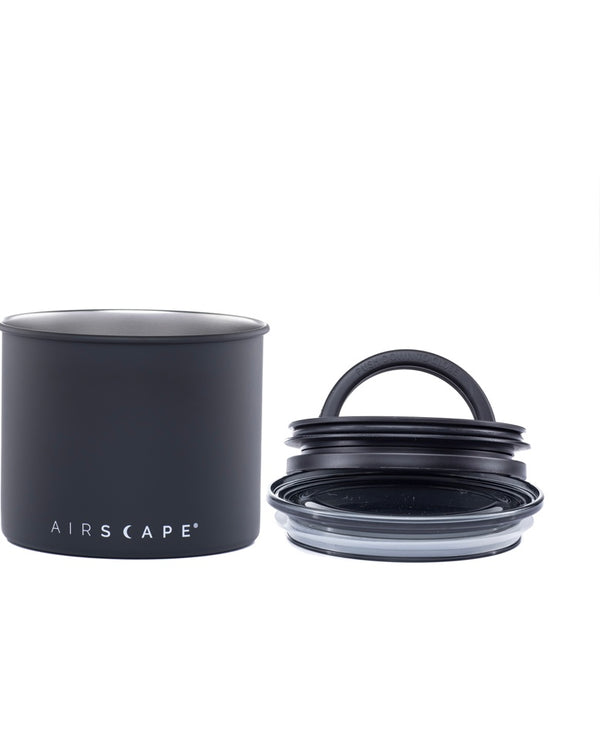 Bald Head Coffee Canister 8 ounce black matte
A perfect solution to keep your ground or whole beans fresh- double sealed 
Holds up to 8 ounces of your favorite Bald Head Coffee
The original Airscape® stainless steel coffee and food storage canister with patented lid actively removes and locks out air to preserve and protect freshness and flavor.
Size:
Medium holds .50 pounds /250gr whole bean coffee
Airscape® technology features a patented plunger lid designed to fit snugly against the inside of the canister. As the Airscape® lid is pressed down, the oxygen is forced out through a two-way valve. Once the plunger is directly above the contents, flip the handle down to prevent further oxygen exchange & dramatically increase the shelf life of your stored Bald Head Coffee Beans.
Features:
Brushed steel, gloss paint, or smooth matte painted exterior finish
Hand wash recommended (especially for inner Airscape® lid)
18/8 restaurant grade stainless steel body
Rubber padded bottom
BPA-free components
Food safe