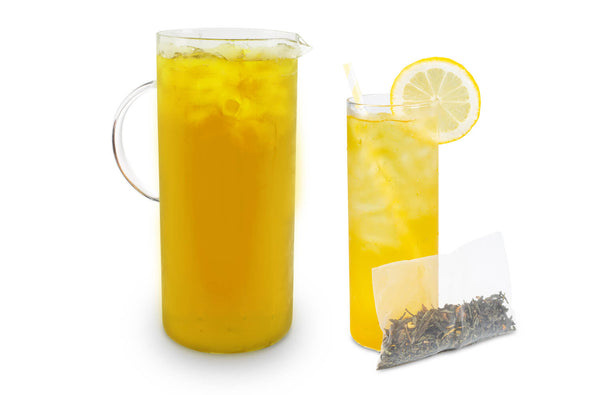 Apricot Iced Green Tea Sachets
Enjoy the sweet yet tart apricot in the flavorful Apricot Green Tea.
Ingredients : Apple pieces , Natural Apricot Flavor, Apricots, Marigold Flowers

Each Pouch contains 5 sachets
Each Sachets contains 10 grams of tea & makes 32 ounces.
Each pouch contains 5 sachets - each sachet contains 10 grams of tea and makes 32 ounces of tea. Steep 1 sachet for 18-24 hours in a pitcher with 32 ounces of fresh cold water.