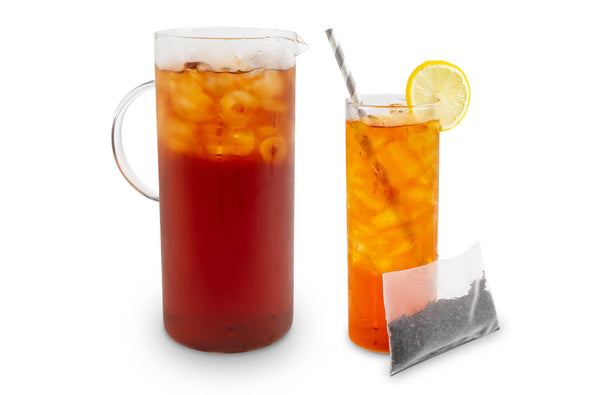 Ceylon Sonata Black Tea Iced Tea pitcher packs
Ceylon tea is bright and lively, with a wonderfully delicate flavor. Our Ceylon Sonata is the finest grade tea which is located in Sri Lanka's Kandy region. The perfect afternoon tea.

5 sachets in each pouch
Each quart pouch contains 10 grams of tea. Makes 32 ounces each.
 Each pouch contains 5 sachets - each sachet contains 10 grams of tea and makes 32 ounces of tea. Steep 1 sachet for 18-24 hours in a pitcher with 32 ounces of fresh water.