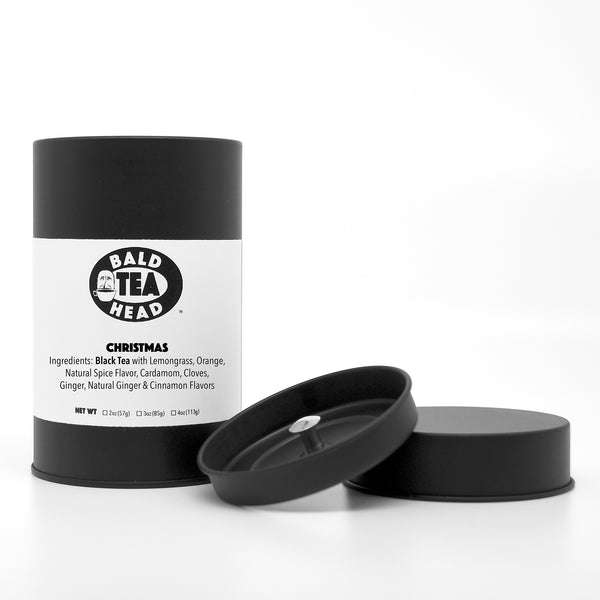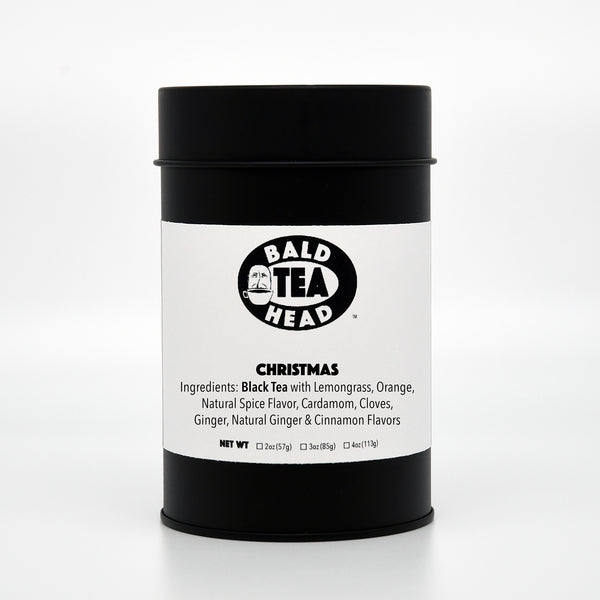 Stay warm for the holidays with Bald Head Tea limited edition Christmas Tea.
 An aromatic combination of premium black tea from Sri Lanka with spicy cinnamon, pungent cloves, and flavorful orange peels.
Ingredients: Black Tea, Lemongrass, Orange, Natural Spice Flavor, Cardamom, Cloves, Ginger ,Natural Ginger flavor& Natural Cinnamon Flavor.
To brew the perfect cup place one teaspoon in a filter (we recommend our Bald Head Stainless Steel Tea Strainer). Bring fresh water to a boil and pour over filter. Brew 3-5 minutes. Enjoy!