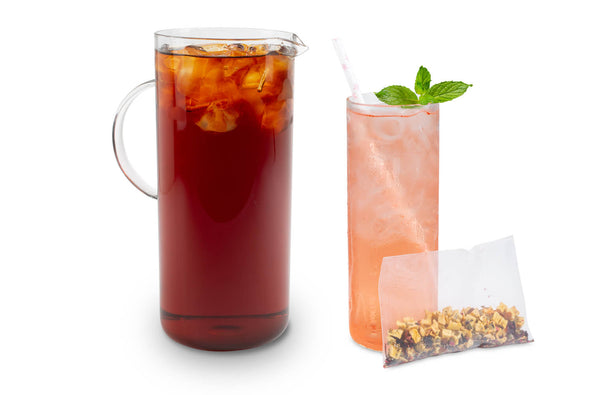 Dragon Fruit Herbal Iced Tea Pitcher packs
A native fruit of South America, the Dragon Fruit brings its mouthwatering, refreshingly sweet flavor to our Dragon Fruit herbal tea. This tropical fruit has an unparalleled essence that brews up into an exhilarating infusion in every glass.
Each pouch contains 5 sachets - each sachet contains 10 grams of tea and makes 32 ounces of tea. Steep 1 sachet for 18-24 hours in a pitcher with 32 ounces of fresh water.
Blended With

 

Apple Pieces, Rose Hips, Hibiscus, Lemon Verbena, Orange, Dragon fruit Flavor, Dragon fruit, Pineapple Pieces, Strawberries, Marigold Flowers & Rose Petals