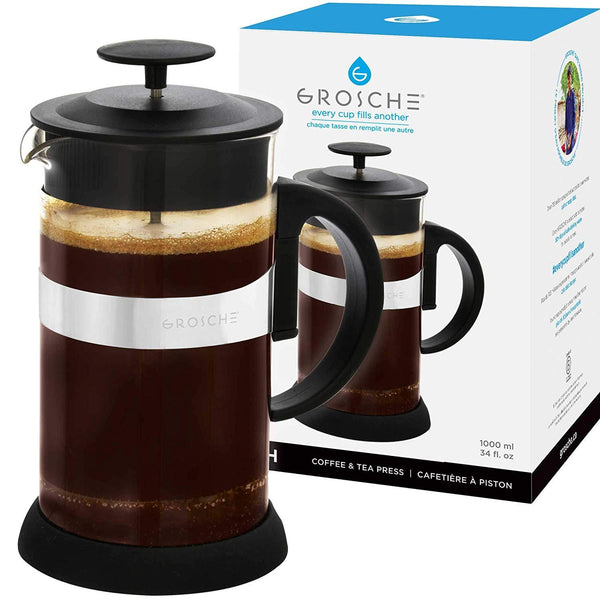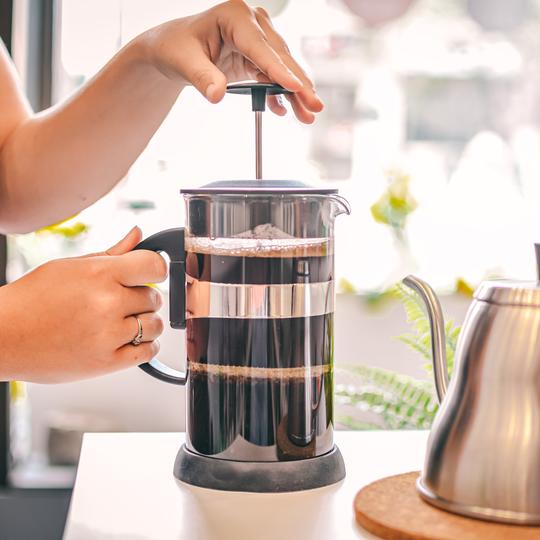 Grorsche French Press Zurich 1000 ml 3-4 cup
The ZURICH is a simple and easy to use French press that is sure to please. It is well designed, functional, durable, and will make the best coffee for you. 
This is a style of manual coffee maker that has been long accepted as perhaps the best way to brew coffee. By fully infusing the Bald Head coffee course grounds, the flavors and oils can be fully extracted and the final result is unmatched.
The press is made of stainless steel and its beaker is made of heatproof, borosilicate glass.
 Always use coarse Bald Head ground coffee in a french press, (1 to 3 tablespoons per mug 300ml).
Features
Enjoy a perfect cup of Bald Head coffee or tea with this simple and dependable French press
Fine-crafted housing and heatproof borosilicate glass beaker
Dual filter system with stainless steel main filter ensures coffee or tea stay in the press
Closable lid ensures coffee or tea will stay hot longer and extract the full flavor
Dishwasher-safe but hand washing recommended to prolong the ZURICH's life