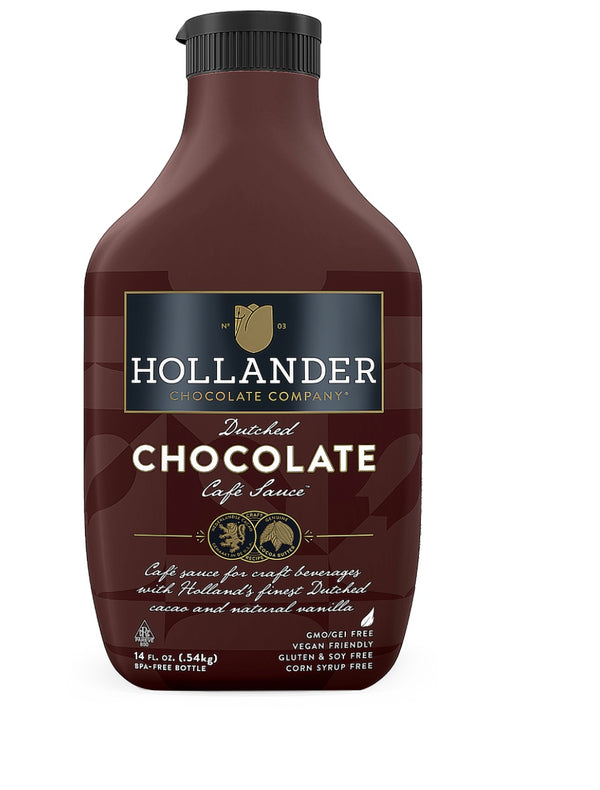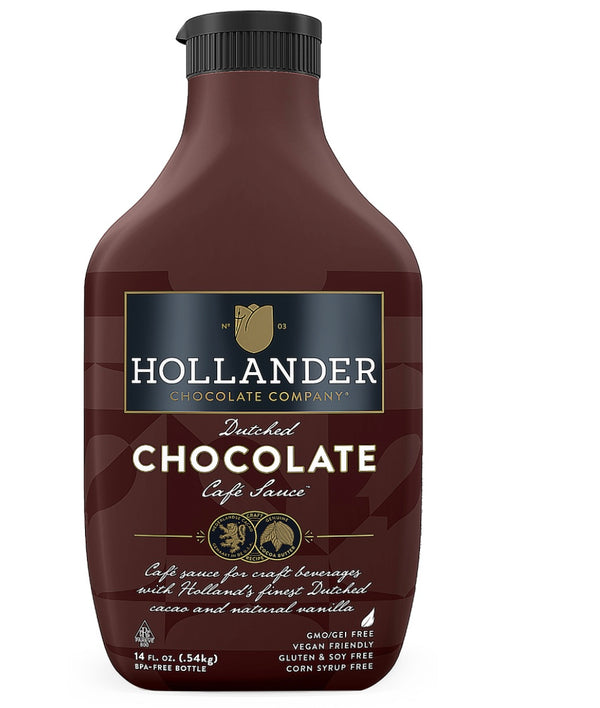 Hollander Chocolate Sauce
Description
Dutch Chocolate Café Sauce (14 oz. Small Squeeze Bottle) by Hollander Chocolate Co. (GMO Free, Soy-Free, Trans-Fat Free, Vegan, Kosher Pareve)
Authentic high-end chocolate flavor because we use Holland's Finest Dutched Cacao (highest grade), Real Cane Sugar, and Natural Vanilla. In Dutch 'Chocoladesaus met Nederlandse Cacao'.

Professional grade chocolate café sauce lets you create the perfect mocha, hot cocoa, signature beverage, desserts, or icecream topping in your café or at home.

Delicious and easy to use café sauce made with real gourmet natural ingredients that are GMO Free, Soy Free, Gluten Free, Trans-Fat Free, Vegan, and Kosher Pareve. No High Fructose Corn Syrups or artificial flavors. Packaged in a BPA-Free Bottle.

Induction sealed and shelf stable for safety and freshness of our natural ingredients. Does not require refrigeration.

Created by cocoa and coffee industry professionals. Tested and preferred by Baristas all over the world.