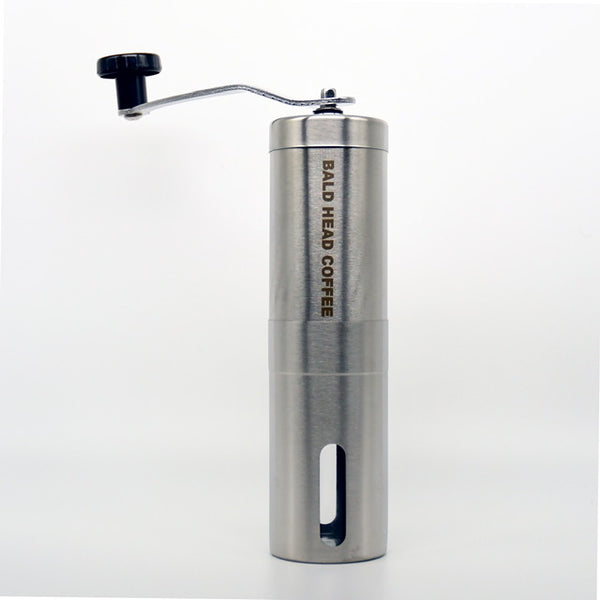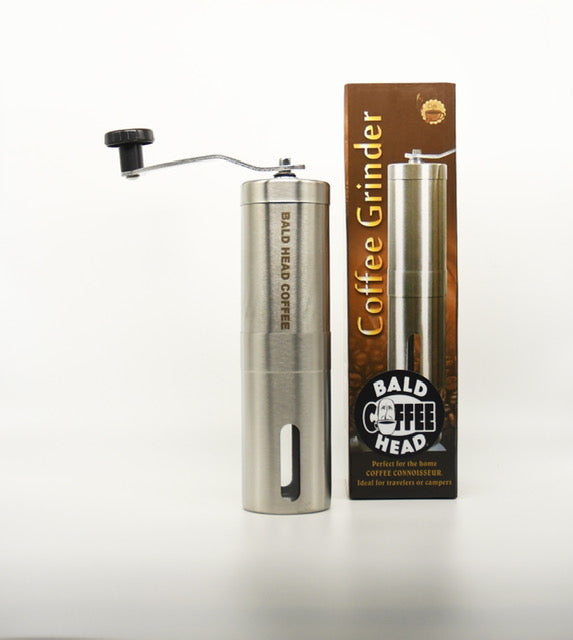 Manual Coffee Grinder by Bald Head Coffee®
Bald Head Coffee® Manual Coffee Grinder perfect for the coffee connoisseur !
Ideal for the traveler or camper.
HIGH QUALITY STAINLESS STEEL -- The manual coffee grinder made  of stainless steel, the ceramic burr ensures long durability and quality coffee bean grind results
CONVENIENCE AND COMPACT -- Portable and compact size make it easy to carry around for coffee lovers, this mini manual grinder is ideal for travelers or campers. 
MANUALLY OPERATED --   Our manual grinder grinds easily so you can have perfectly ground coffee beans in a few minutes from fine to coarse grounds.
Removable hand crank
stores .30 pounds of coffee at the base of the grinder.
Silver -Package Dimensions 8.5x 2.5 x 2.5 inches 9.9 ounces 
Directions included.