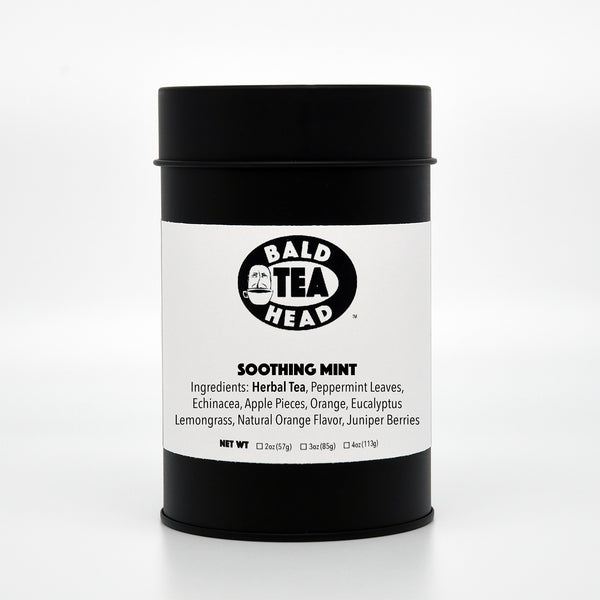 Soothing Mint Herbal Caffeine Free Tea Leaves
A comforting, spirit-lifting mixture of fresh peppermint, echinacea, eucalyptus and juniper berries. 
2 ounce Gift Tin
Blended With

 

Peppermint Leaves, Echinacea, Apple Pieces, Orange, Eucalyptus, Lemon Grass, Natural Orange Flavor & Juniper Berries

To brew the perfect cup place one teaspoon in a filter (we recommend our Bald Head Stainless Steel Tea Strainer). Bring fresh water to a boil and pour over filter. Brew 3-5 minutes. Enjoy!