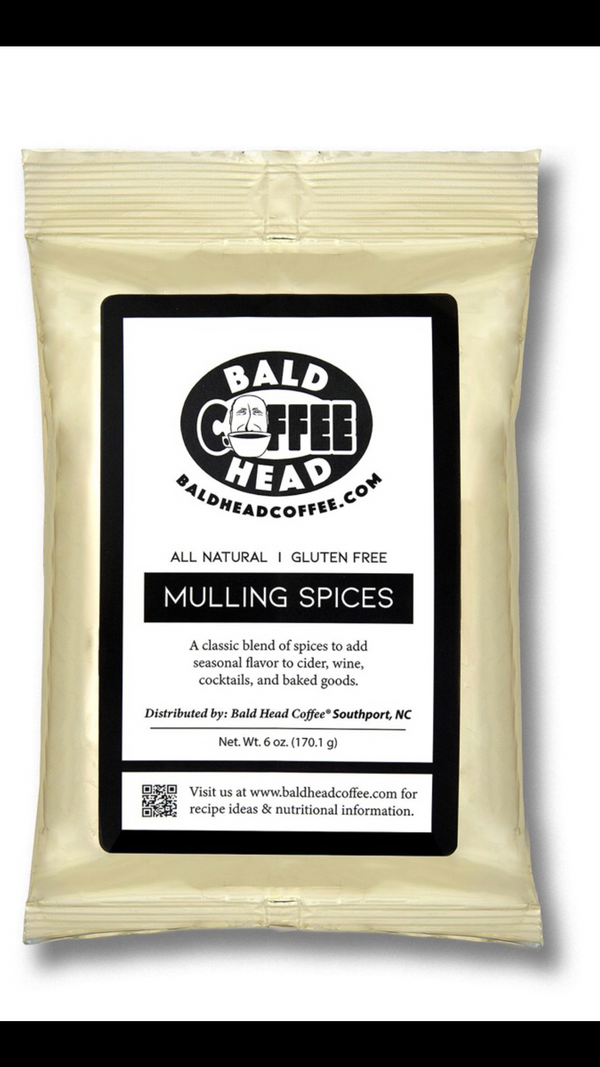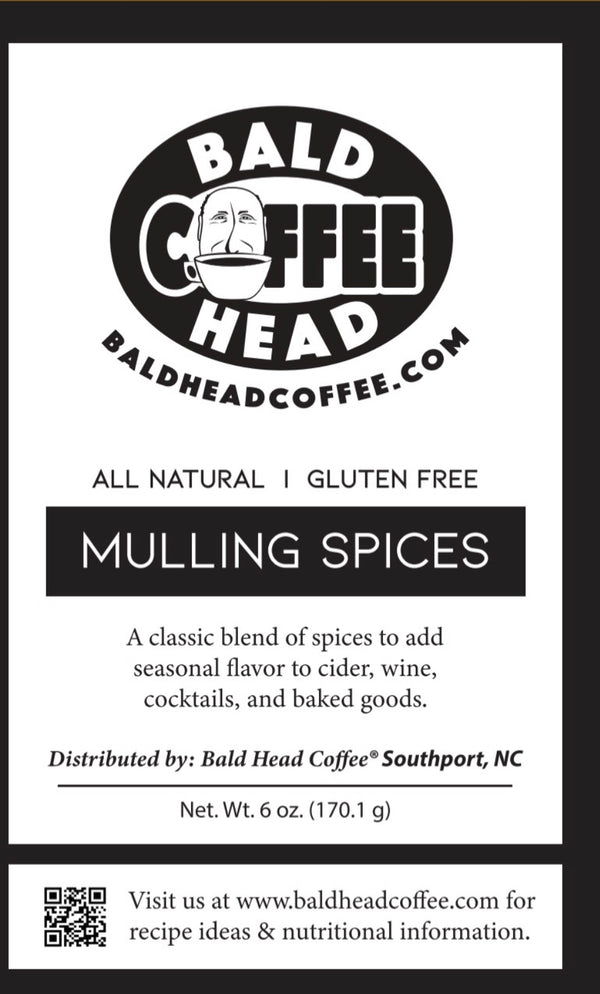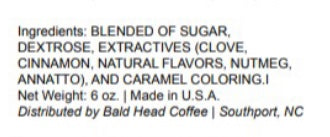 Bald Head Coffee® Mulling Spices 6 ounce
Bald Head Coffee Mulling Spice is a delicious and aromatic blend of cinnamon, nutmeg, clove, orange and lemon ideal for creating hot spiced cider, mulled wine or summer sangria. Recipes are also available  6 oz. package. Perfect all year and for all holiday entertaining !
All natural, gluten-free, preservative-free. Ingredients: sugar, dextrose, caramel coloring, extractives of clove, cinnamon, nutmeg, annatto, and natural flavors lemon and orange.  Gluten Free Distributed by Bald Head Coffee
Mulled Cider recipe
64 oz Cran Apple Juice
64 oz Apple Juice
1 package

 mulling spices

Fresh orange slices
Fresh Cranberries
Cinnamon sticks
Star Anise
Combine juices and mulling spices in a large pot.
Add in orange slices, cranberries, cinnamon stick and Star Anise.
Heat to a simmer.
Can also be served chilled.