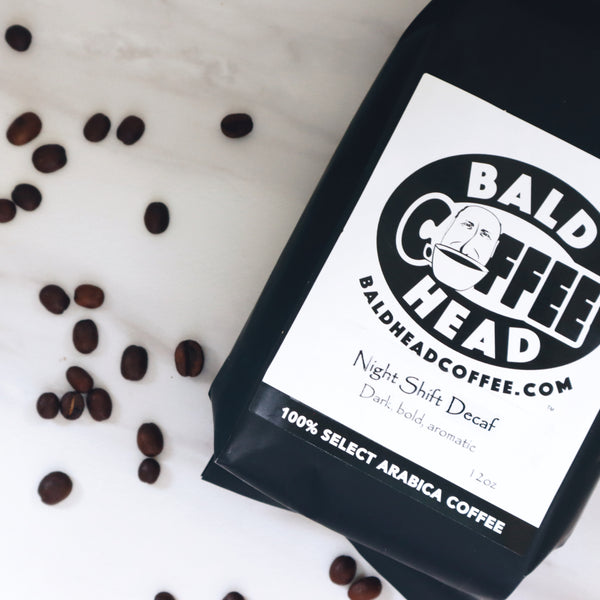 Night Shift Decaf 12 ounce Whole Bean / Ground
Roast Level: Dark
Acidity: Low
Body: Balanced
Night Shift is a dark, bold roast perfect for when you have to kick it into high gear without the caffeine.
Bald Head Coffee® is packaged as whole bean or ground coffee to ensure optimal freshness in a resealable bag. Our 100% select arabica beans are slow-roasted right here in North Carolina!
A percentage of the sale from each bag of Night Shift and Night Shift Decaf goes towards supporting front line workers.