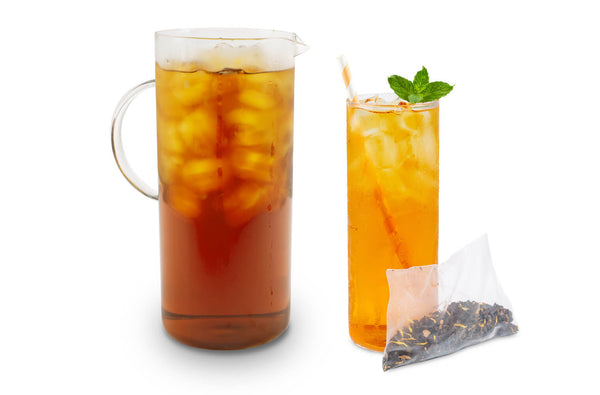 Peach Oolong Iced pouch sachets
Deeply floral, honey and juicy, it's not uncommon to have a lovely cup that's almost like a succulent slice of peach.
Ingredients:  Oolong tea blended with Natural Peach flavor, Apple Pieces, Marigold Flowers & Peach Pieces.
Each sachet contains 10 grams of tea & makes 32 ounces.
Each pouch contains 5 sachets - each sachet contains 10 grams of tea and makes 32 ounces of tea. Steep 1 sachet for 18-24 hours in a pitcher with 32 ounces of fresh cold water.