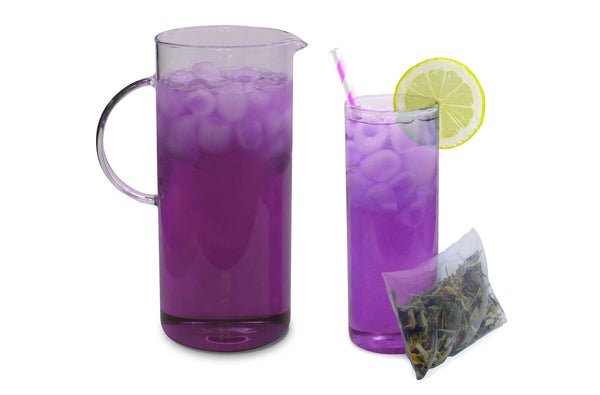 Purple Papayaberry Herbal Caffeine Free Iced Tea Sachets
Our Purple Papayaberry Iced tea is an amethyst infusion of fruity deliciousness. Served hot, it is a comforting cup of purple bliss. Served iced, its refreshing! This Herbal tea is naturally caffeine-free!
Ingredients: Hibiscus, Apple Pieces, Butterfly Pea Flower, Rose Hips. Orange, Papaya Flavor, Strawberries, Blueberries & Natural Blackberry Flavor
Each sachet contains 10 grams of tea & makes 32 ounces.
Each pouch contains 5 sachets - each sachet contains 10 grams of tea and makes 32 ounces of tea. Steep 1 sachet for 18-24 hours in a pitcher with 32 ounces of fresh cold water.