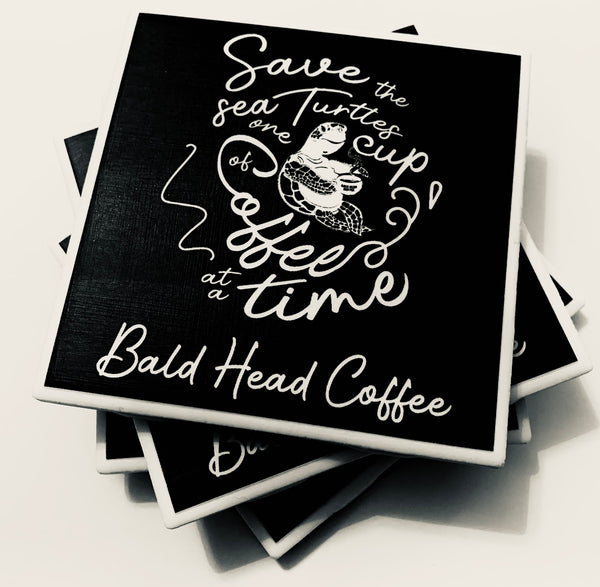 Save The Sea Turtle One Cup of coffee at a time 4pc coaster set
Beautiful 4 pc coaster set a perfect gift to add to your Bald Head Coffee bistro mug and coffee collection.
Handcrafted coasters. Double sealed to be moisture resistant with a foam backing to protect surfaces.
save the sea turtle one cup of coffee at a time.