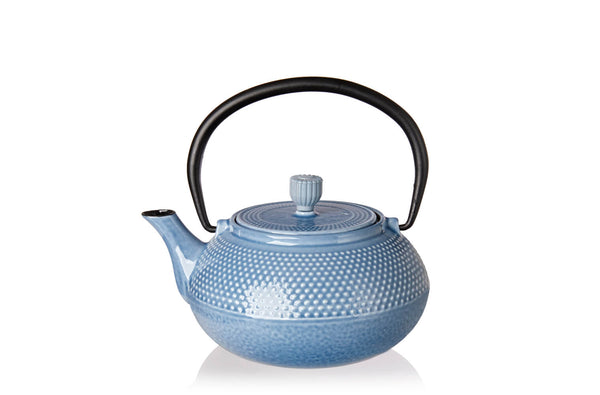 Cast Iron Wave Blue Teapot 20 ounce
Renowned for it's elegant design, the cast iron teapot is highly desired for its durability as well as its unique functionality. Inspired by traditional Japanese tea ware, these Tetsubin style teapots feature heat-retaining properties that aid in keeping brewed tea at the proper serving temperature for up to an hour. While intended for steeping, these pots are enameled on both the inside and outside, which allow them to to be used on a stove top and ease of cleaning. Set includes a stainless steel tea brewing basket. Perfect with your Bald Head Tea.
The design offers an elegant, repeated hobnail pattern for those who appreciate meditative simplicity. Hand wash only.
20 oz/590ml