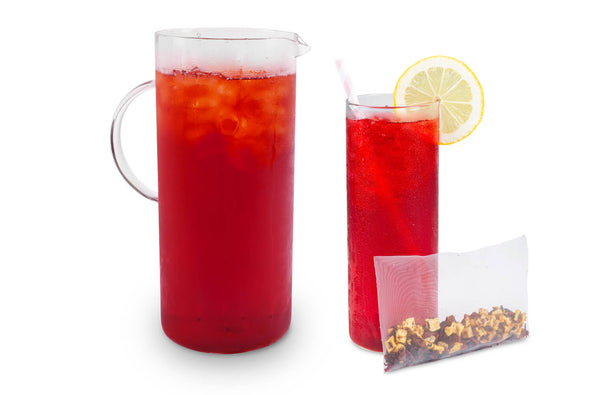 Wild Strawberry Herbal Caffeine Free Iced Tea Sachets
Premium Bald Head herbal tea in cold-brew pouches. Simply place overnight in a pitcher of water. Awake to find a tea rich in flavor and aroma.
Contains an herbal mixture of strawberries, apples, hibiscus flowers and rose hips. Naturally caffeine-free, perfect anytime of day.

Each quart pouch contains 10 grams of tea. Makes 32 ounces each.
Each pouch contains 5 sachets - each sachet contains 10 grams of tea and makes 32 ounces of tea. Steep 1 sachet for 18-24 hours in a pitcher with 32 ounces of fresh cold water.