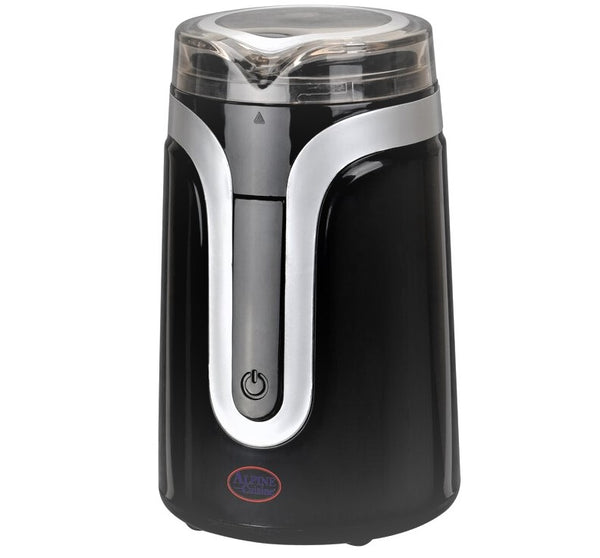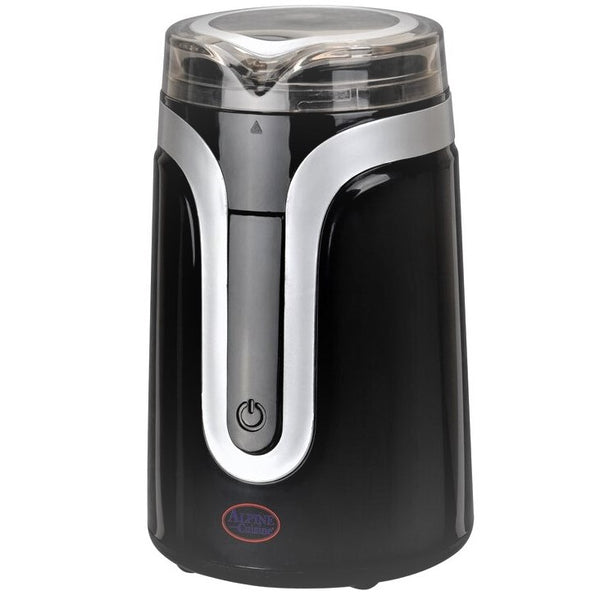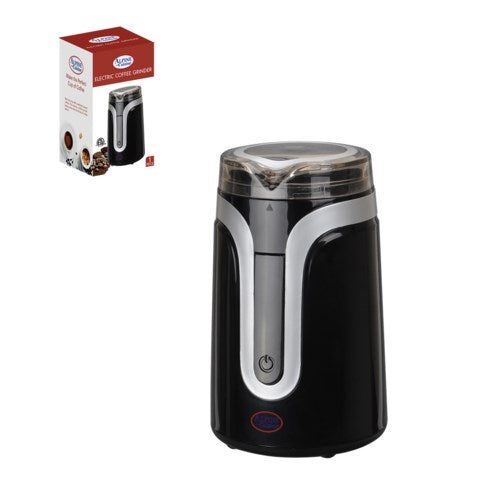 Electric Coffee Grinder by Alpine Cuisine
 The coffee grinder is so powerful that it grinds according to the texture you like coarse or fine...
Most beans only take 10-30 seconds to grind.
The grinder's maximum capacity of approximately 3/4 cup ( 175 ml ) of coffee beans will yield ground coffee for 10-12 cups of brewed coffee about 5 fluid ounces each ( 148 ml each ).